Who we are
---
A NAVIGATION COMPANY with operational headquarters in the Port of La Caletta...
with passion and professionalism we have been accompanying tourists of all nationalities for over twenty years to discover the exclusive Gulf of Orosei with our flagship, the Motonave Davide.
A 31-meter ship, articulated on three bridges that offers maximum navigation comfort, the best view of the sea visible from each bridge, safety on all boarding and disembarking operations.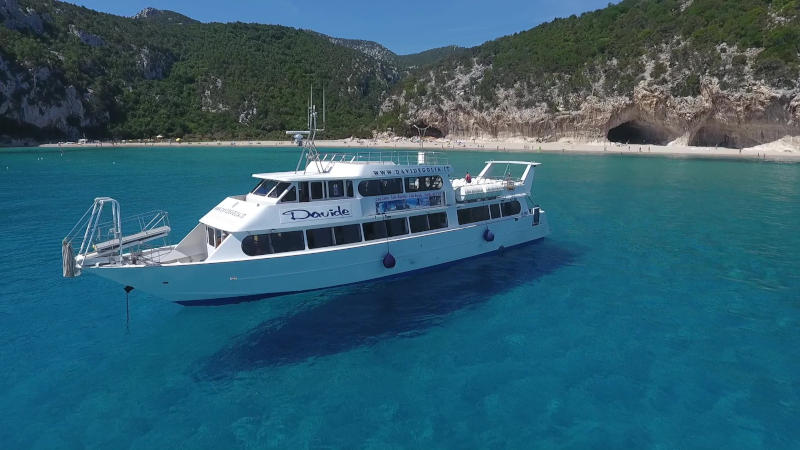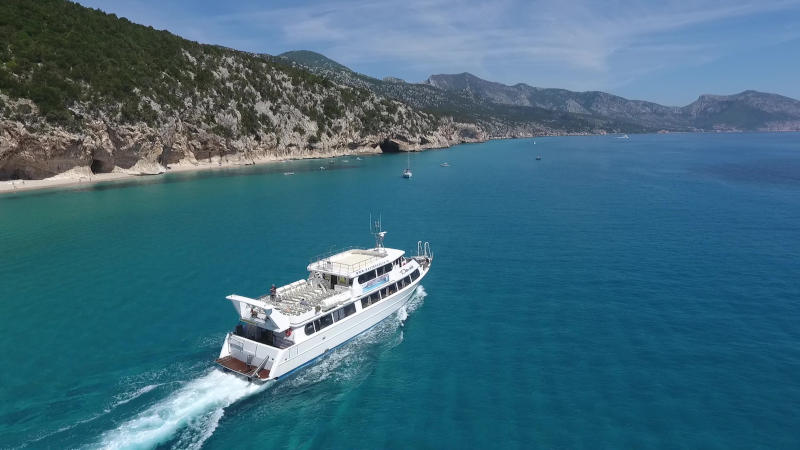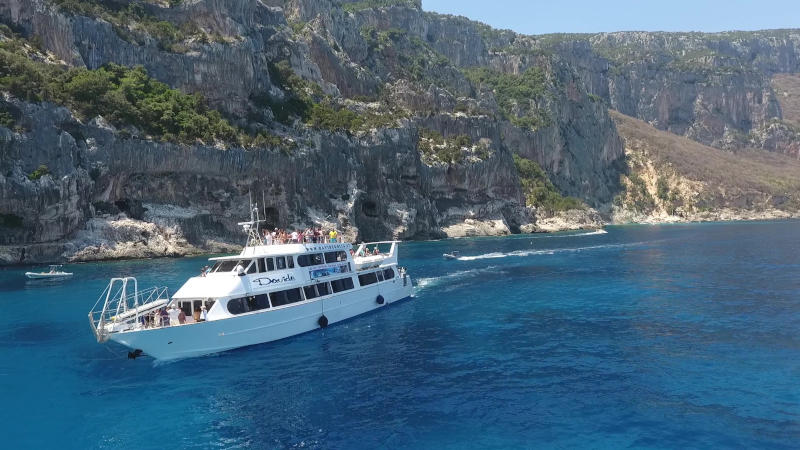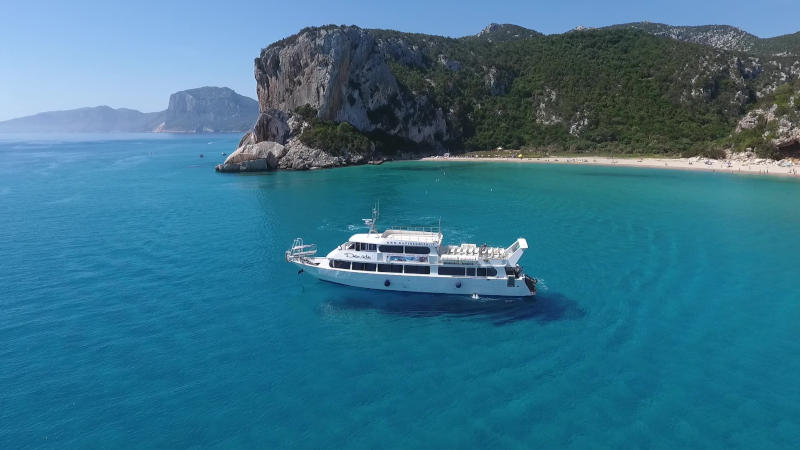 A FRIENDED TEAM FORMED BY A CAPTAIN AND HIS CREW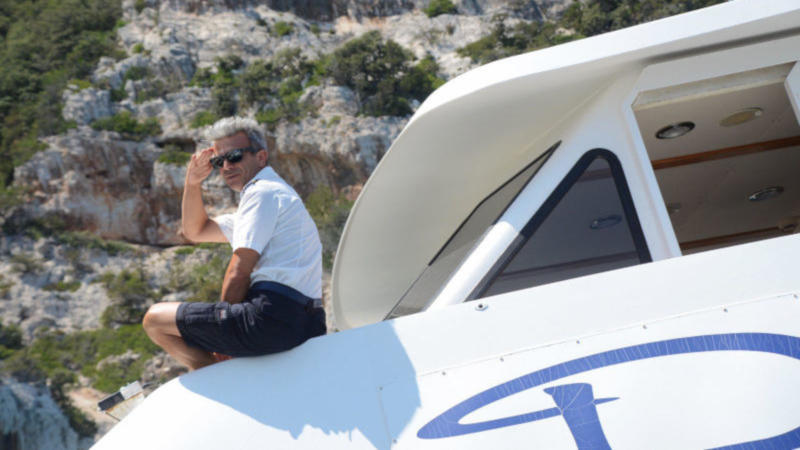 Capitan DANILO,
for 15 years at the helm of the motorship DAVIDE with his unparalleled joy and competence enchants his guests by showing them the most secret corners and the most ancient stories of the Gulf of Orosei.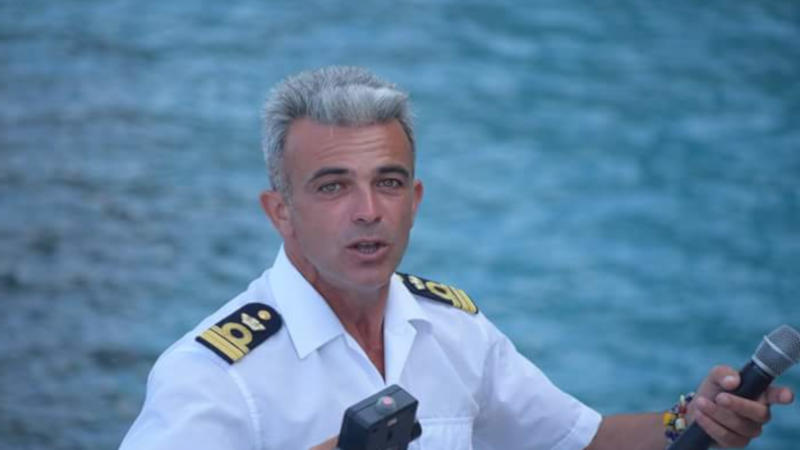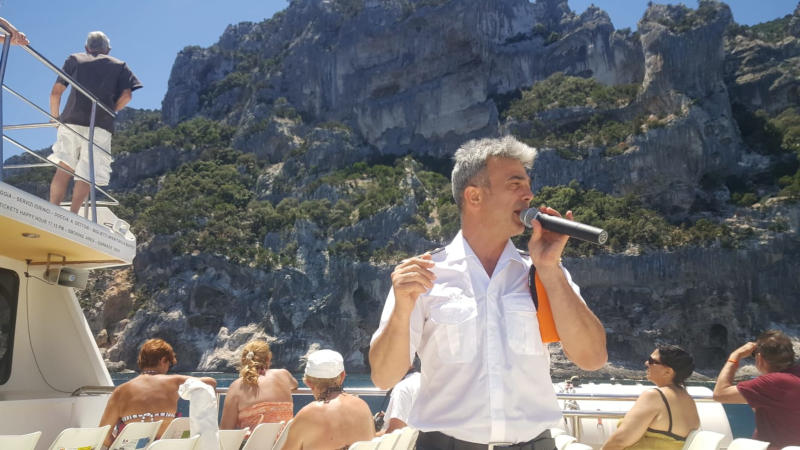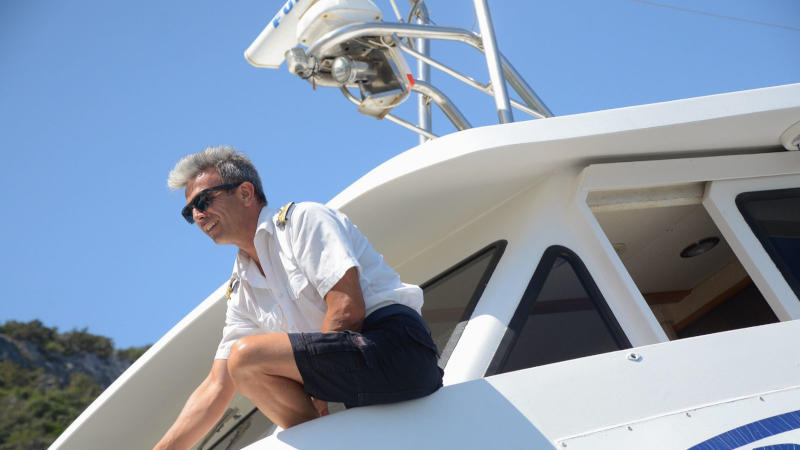 HER CREW,
An experienced and motivated Crew makes Davide & Goliath a Company that remains in the heart of its passengers, with constant assistance in navigation and during embarkation and disembarkation operations. Offers passengers a wide selection of SERVICES ON BOARD.